Level One Lean Certification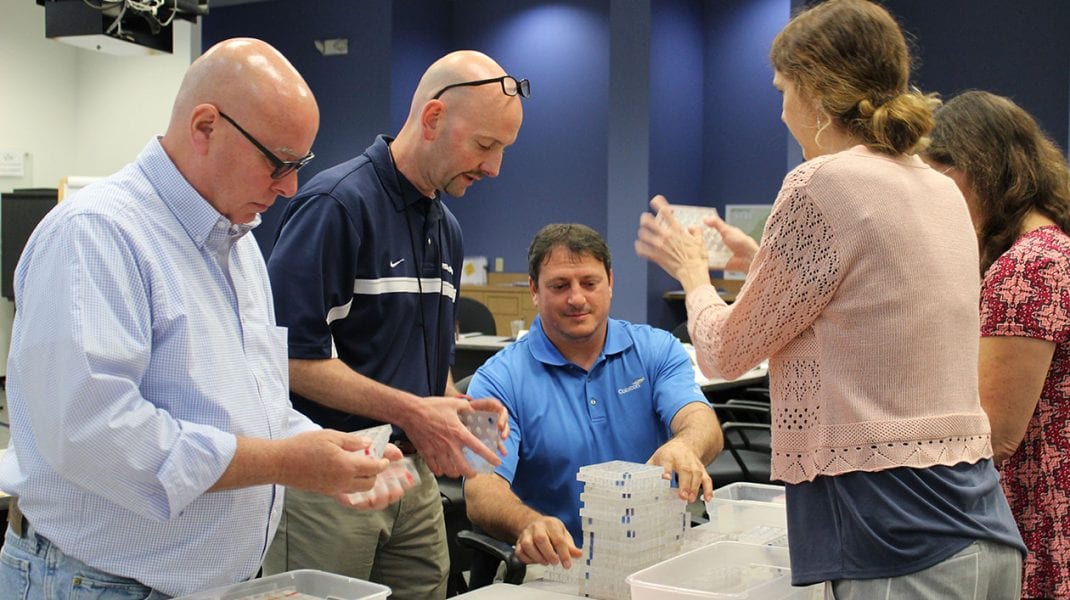 Overview
DVIRC's Level One Lean Certification is a comprehensive series of workshops that introduce Lean principles and prepare you to successfully implement the basic tools of a Lean enterprise.
Why Level One Lean?
The journey builds on our popular Principles of Lean course, expanding participants' understanding of what customers truly perceive as value and distinguishing value-added from non-value-added activities to eliminate costly waste.
The DVIRC Difference
As a great starting point for your Continuous Improvement journey, the Level One Lean Certification deploys a pragmatic, hands-on approach to bring workshop knowledge into the workplace. Upon completion, candidates will understand how to uncover improvement opportunities within the organization and capitalize on them in a team- based format to create real value through reduced costs, increased cash flow, and improved customer satisfaction.
DVIRC's unique approach teaches participants to:
Understand how to recognize and eliminate waste through the PLAN-DO-CHECK-ACT (PDCA) cycle
Determine key activity categories: value added, non-valued-added, and necessary non-value-added
Identify and map the value stream, pinpointing areas that require improvement
Develop a roadmap and implementation plan
Understand and apply Lean tools
Turn data into actionable information to quantify problems and prioritize countermeasures
Understand "Kata" methodology and how to use a structured coaching approach to drive continuous improvement thinking and acting, down to the contributor level
Workshops included in the Level One Lean Certification:
A3 Thinking and Value Stream Mapping – 9/15/20
Effective Communication & Kata Principles – 9/29/20
Root Cause & Standard Work – 10/13/20
TWI & Project Coaching– 11/6/20
Change Management & Visual – 11/10/20
Teaming & SMED (Single Minute Exchange of Dies) – 11/24/20
Capstone Lean 101 – 12/8/20
Plant Tour & Presentation – 12/15/20
Who should take this course
The Level One Lean Certification is ideal for manufacturing or other business leaders who are committed to starting their Lean journey. Operations, office staff…virtually any role in a wide variety of industries will find value in this in-depth, foundational course.
Benefits
Apply what they learn to an actual Continuous Improvement project at their facility, and every student develops the components of their own A3
Develop an ability to identify non-value-added activities (i.e. waste) in processes through DVIRC's "learn and apply" approach
Help develop solutions to minimize or eliminate non-value-added activities
Build essential skills related to job instructions, relations, and methods
Work with a learning partner to implement Continuous Improvement practices
Participate in a plant tour to see the application of Lean best practices
Network and learn from peers
Instructor
Senior Advanced Manufacturing Specialist, Master Black Belt
Cancellation Policy
Cancellations received up to 5 business days prior to class start date will not be charged the training fee, or will be refunded if payment has already been submitted. Cancellations 1-3 business days prior to class will be charged the training fee. As a courtesy, we will allow you to apply 50% of your payment towards a future training course within one year of the cancellation date. No refund will be provided for same-day cancellations and no-shows; customer is responsible for full payment without future training credit. Registrant substitutions may be made at any time. Cancellations must be submitted via email to jenoch@dvirc.org or by phone at 215-552-3827.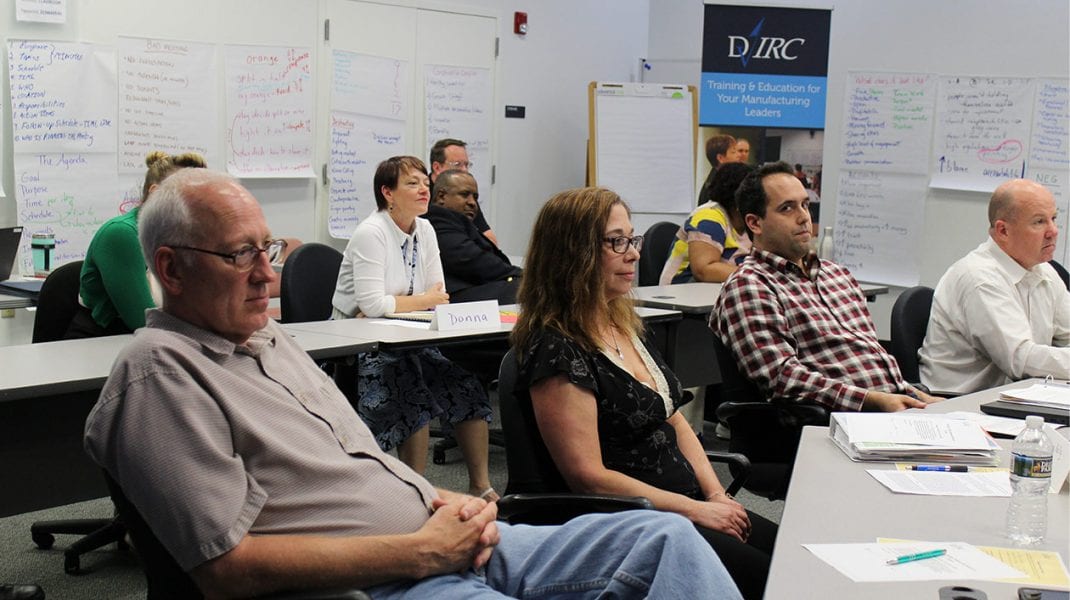 August 26, 2020 - December 16, 2020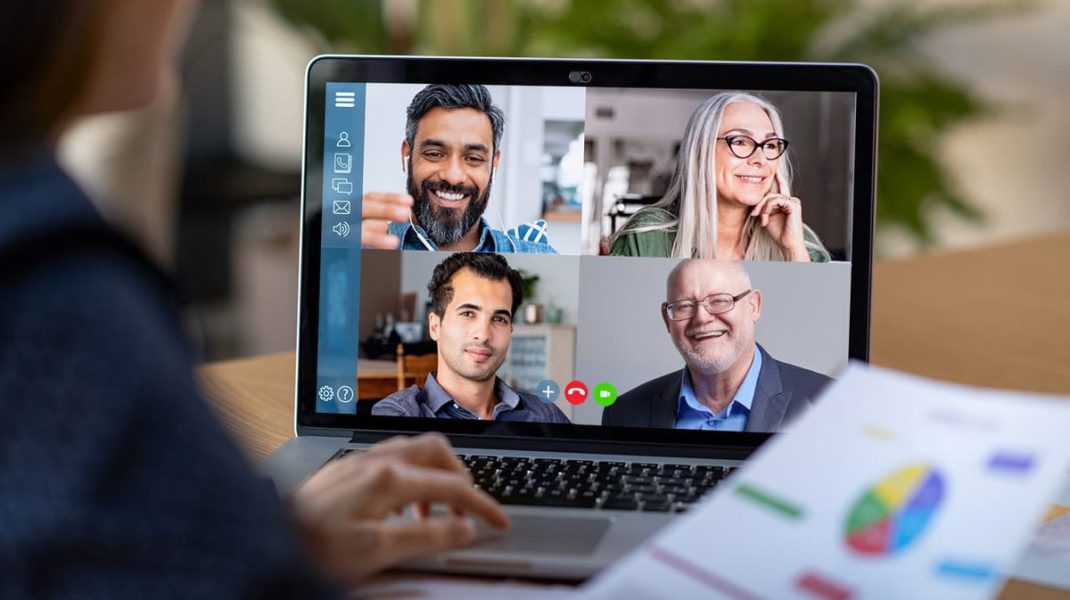 September 8, 2020 - September 16, 2020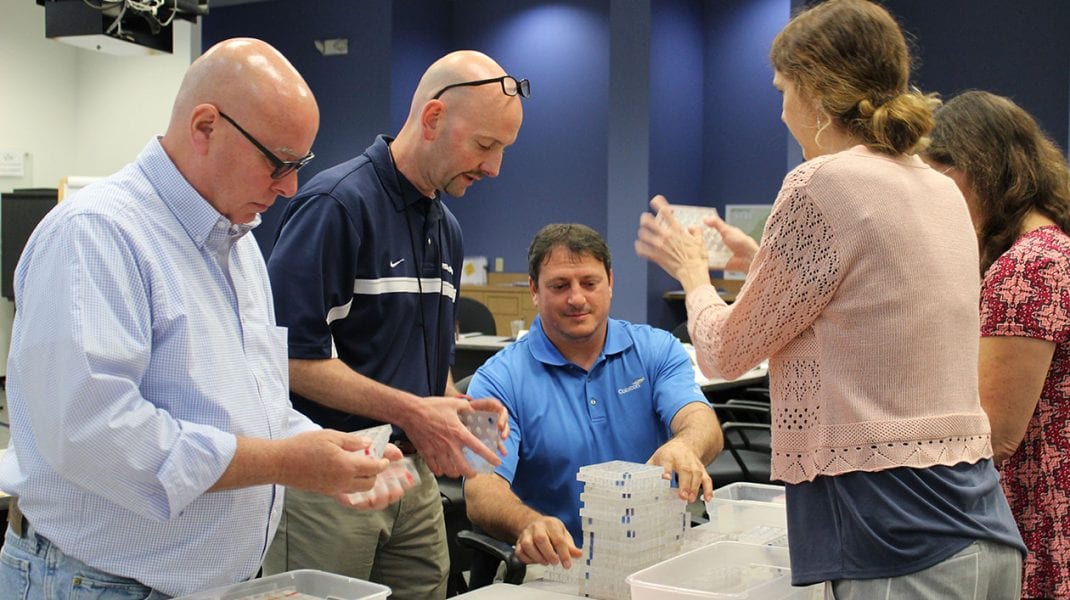 September 15, 2020 - December 15, 2020