Rebling Plastics
Plastics Company CEO Finds Business Advice, Leadership Support, and Training from DVIRC Network Groups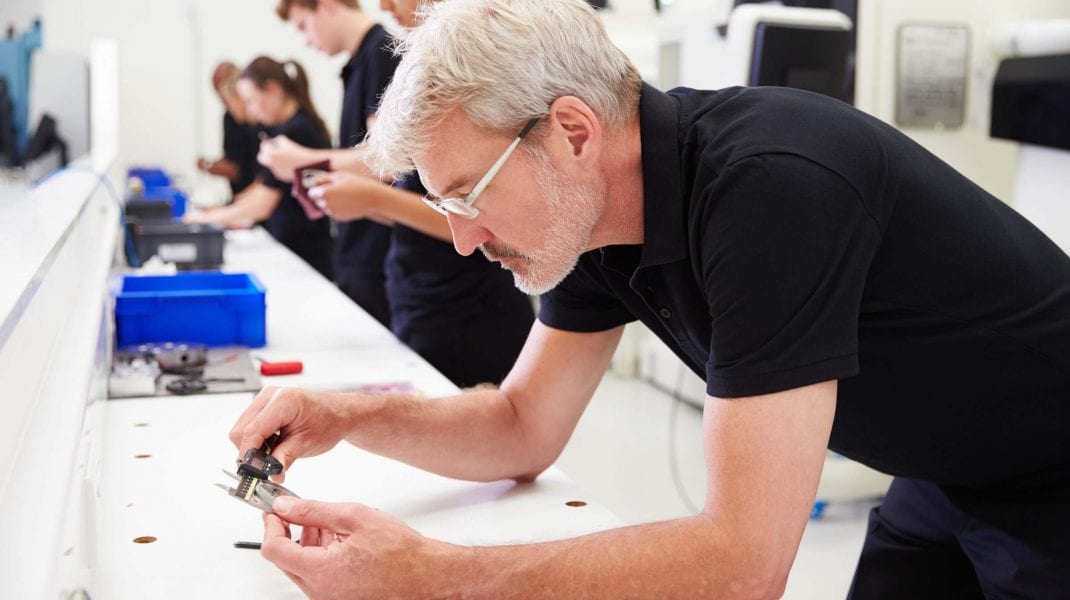 Background
Rebling was founded in the early 1960's by Robert Rebling as a custom plastic molding company. In the 1970's, Rebling began making electrical connectors. Today, Rebling continues to serve customers in both areas. Rebling's high current connectors were initially used in commercial and military aircraft, and the company maintains its reputation for quality and reliability today. Its success in avionics sparked development of multiple families of commercial connectors, growing to span the range from 100 to 1,000 amps. Rebling connectors and customers can now be found on 7 continents. Rebling's custom plastic molding business is more regional, focused on customers in North America. Beginning as a high-quality molder of thermoset resins using the transfer, compression and injection processes, Rebling expanded its capabilities to include thermoplastic injection molding and underwent multiple expansions to accommodate its growing business. Today, the company's facility houses over 25 molding presses, which deliver precision moldings to a varied customer base from start-ups to Fortune 100 companies. Materials molded at Rebling include both engineered and commodity type plastics ranging from flexible thermoplastic elastomers to highly reinforced engineered resins. Its manufacturing facility is located in Warrington, PA.
Situation
The business had recently transitioned from a private owner to an Employee Stock Ownership Plan (ESOP). After the transition, Nate Bower was named President and CEO, and he became responsible for leading and growing the business. The newly minted executive sought guidance and experience of others to successfully take the business to the next step.
We all have common issues running a company. Sometimes we find that company issues stretch beyond the company itself, and into life outside of work. The group is part business advice, part training, and part group therapy.
The Solution
Bower became a member of DVIRC's Executive Network Groups in order to network, learn best practices, and benchmark with other regional manufacturing leaders, and has remained a member for the past 10 years. DVIRC's Executive Network Groups consist of over 100 industrial, manufacturing, and distribution executives from the Philadelphia region. They are held in a confidential setting where peers offer each other the benefit of their experiences and perspectives, as well as best practice solutions to achieve profitable growth.
"I take great pride when I hear an employee say this is the best place they've ever worked.  Our company has low turnover, which is great. But the downside of low turnover in a small company is that you don't get the fresh perspectives from new managers and employees that large companies benefit from," according to Bower. That's a big part of why he finds his Network Group membership so valuable.
The biggest membership benefit, according to Bower, is the exposure to other manufacturing companies' ideas and methods. "When we pool all this outside experience, we get the kind of exposure to outside ideas that typically only large companies have. In some meetings, I take away ideas from great back-and-forth discussions. Other times, I see something on a plant tour that inspires a change in my company," he said. He pointed to a recent meeting where he discussed with the group that he was considering the possibility of moving or leasing extra space. "This was a new challenge for me as a leader of our company. I received several great pieces of advice and ended up focusing on optimizing the current building to preserve cash," he said.
Bower also finds value in networking with leaders from various backgrounds. While he has a background in engineering, others have sales, operations, finance expertise, and more.
"Are we all great at everything? No. But, drawing on a variety of backgrounds and experiences for advice and guidance makes our group strong." As a seasoned Network Group member, Bower now views the group as more of a support group. "We all have common issues running a company. Sometimes we find that company issues stretch beyond the company itself, and into life outside of work. The group is part business advice, part training, and part group therapy."
Results
As a result of participating in a DVIRC's Network Group and receiving advice from his peers, in one membership year alone, Bower was able to realize:
$35,000 in avoiding unnecessary costs
$30,000 investment in IT/cybersecurity
5 retained jobs
1 new job created
Related Case Studies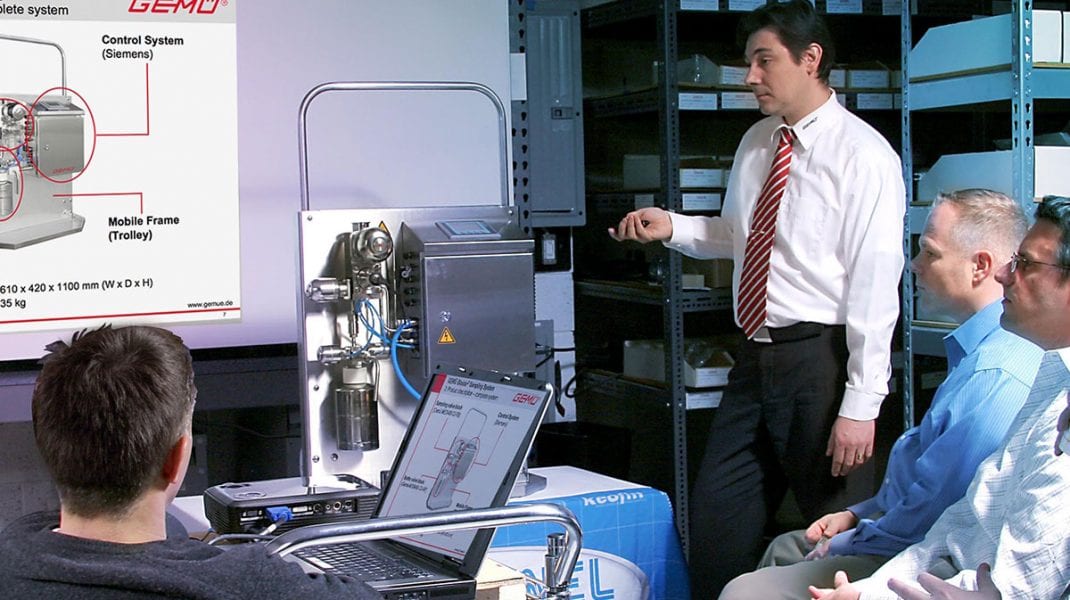 Strategy, Marketing, and Networking Services help Sentinel Process Systems Double Sales, Expand Company, and Save Costs