Packaging Progressions, Inc. (pacproinc®)
Strategic Plan Fuels Company Growth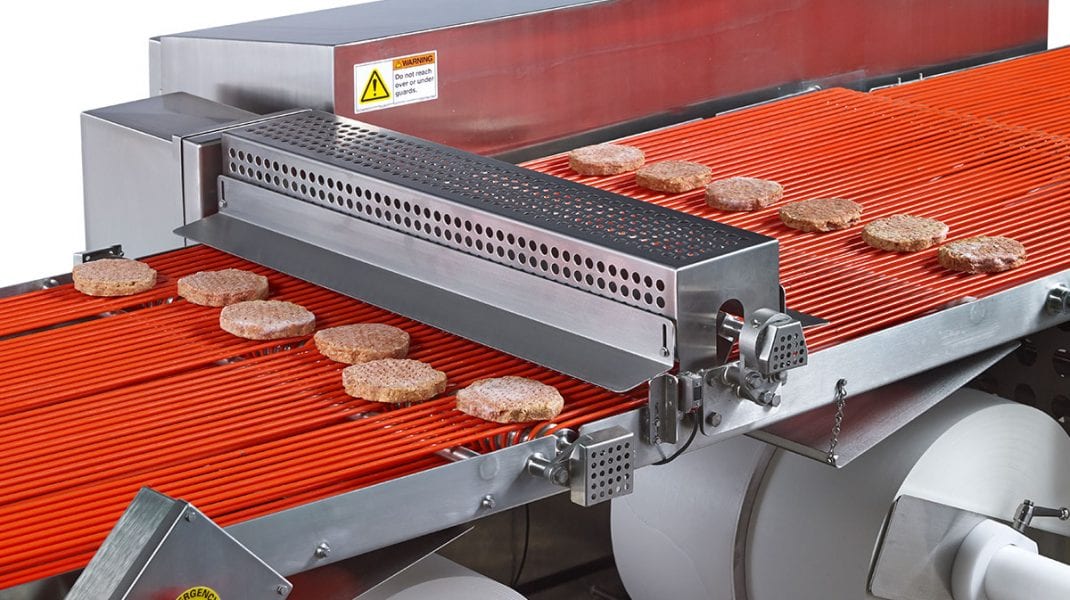 Background
Leaders at pacproinc® had a strong desire to expand the business, both domestically and internationally, and in order to do so, they needed to develop a strategic plan. Several company leaders were members of DVIRC's Executive Network Groups, which provide business leaders with a confidential forum to share and solve common challenges, adopt best practices, and gain new leadership skills.
However, they realized that they needed a formal process to developing a strategic plan, which would include setting goals and objectives, identifying new market opportunities, improving operational capacity and performance, and improving employee skills to support their growth expectations. Essentially, they wanted to develop a plan to increase sales and profitability, and ensure the appropriate systems would be in place to sustain future growth. They engaged DVIRC to develop a formal strategic plan, including opportunities to enhance their marketing capabilities and support operational improvement initiatives.
DVIRC has played a huge part in our success through advising, training, networking, and acting as a liaison to other resources to help us grow.
The Solution
Strategic and Business Growth Planning
pacproinc®'s first task was to understand how the company was being positioned in the marketplace and develop a vision for what its optimal future would look like. With assistance from DVIRC, they created a more formal planning process and structure, set annual objectives with estimated costs and levels of responsibility, and provided an executional priority of strategic and tactical initiatives. DVIRC helped leaders assess their current state, define their future state, identify the vital few initiatives to close the gap, and compose and execute on action plans to achieve the vision.
Marketing & Sales Support Services
As an extension of the strategic plan, DVIRC supported pacproinc® leaders with marketing assistance to identify new [and potentially lost] business opportunities, better understand the competitive environment, craft and develop a new value-proposition, and brand the company so it could maintain and sustain its competitive advantage.
DVIRC worked with pacproinc® leaders to develop Voice of Customer (VOC) research, a primary market research tool used to gain insights from existing customers into how best to position the company in the marketplace. The VOC research helped pacproinc® determine the best ways to improve connectivity to to the marketplace, identify any areas of disconnect with customers, and identify any lost business opportunities. The research also helped pacproinc® determine and validate other potential industries or business lines it could support. DVIRC conducted competitive analysis research, which entailed interviewing industry leaders to identify competitive and industry trends, and facilitated an ideation process to reveal key areas on which Packaging Progressions could focus to help increase profitability via new products, markets, or services.
The market research DVIRC and pacproinc® conducted helped inform the development and execution of a robust marketing effort, which included developing new and rebranded marketing collateral, and launching and optimizing a new website. DVIRC's Marketing Services team helped the company redesign its website, aligning it with the company's value proposition and branding initiatives. The new website would serve as a strong sales development tool and accurately reflect how pacproinc® could service domestic and international end-user customers.
The company also worked with DVIRC to develop an international export plan, another effort to increase company sales.
Operational Performance
While pacproinc's® improvement efforts were yielding substantial topline growth, the growth was impacting its ability to perform certain operational activities effectively. The company lacked a standard work process, was experiencing quality and rework challenges, and faced growing lead times.
DVIRC worked with the company to create a culture of Continuous Improvement (CI). Together, they addressed operational shortcomings, sought ways to reduce manufacturing costs and time, developed standard work, and monitored job efficiency and processes. All of these efforts helped reduce variation in the operation to meet customers' needs more competitively. They reviewed lean methodologies, trained pacproinc® employees, and connected them with engineers who assisted them with new and existing product and process design and improvements. Additionally, several company employees enrolled in DVIRC's Lean Level One Certification Course to acquire skills and learn methodologies to help the company improve its operational performance.
Results
Through years of hard work, pacproinc® was successful in increasing sales, entering into new markets, reducing operational costs, and creating new jobs.
The company has experienced an overall growth of 55% over the past 5 years, both growing its existing customer base and reaching new customers.
The company developed a new focus on international business, specifically on exports of capital equipment and materials business lines. Company leaders attended the Philadelphia ExporTech™ Program, sponsored by DVIRC, to develop international sales opportunities, and the company has enjoyed substantial international growth since attending. Export sales have been averaging approximately 6% of total sales per year, and pacproinc® now has customers in approximately 10 countries. In addition, the company was recently recognized for its export growth by being nominated for the PA Governor's Award. Throughout this growth period, the company has also focused on margin improvements and has engaged DVIRC for CI training, lean implementation, and workforce development. In recent years, this has contributed to more than $1.3 million dollars in improvement.
The company growth has required additional employees, and over the past 3 years, the company has added 10 new full time employees. This is expected to continue to increase.
Overall growth of 55% over the past 5 years, both growing its existing customer base and reaching new customers.