DVIRC Winning Teams™ Generates 600% Return on Investment through Lean Process Improvements Combined with Employee Training for Johnson Matthey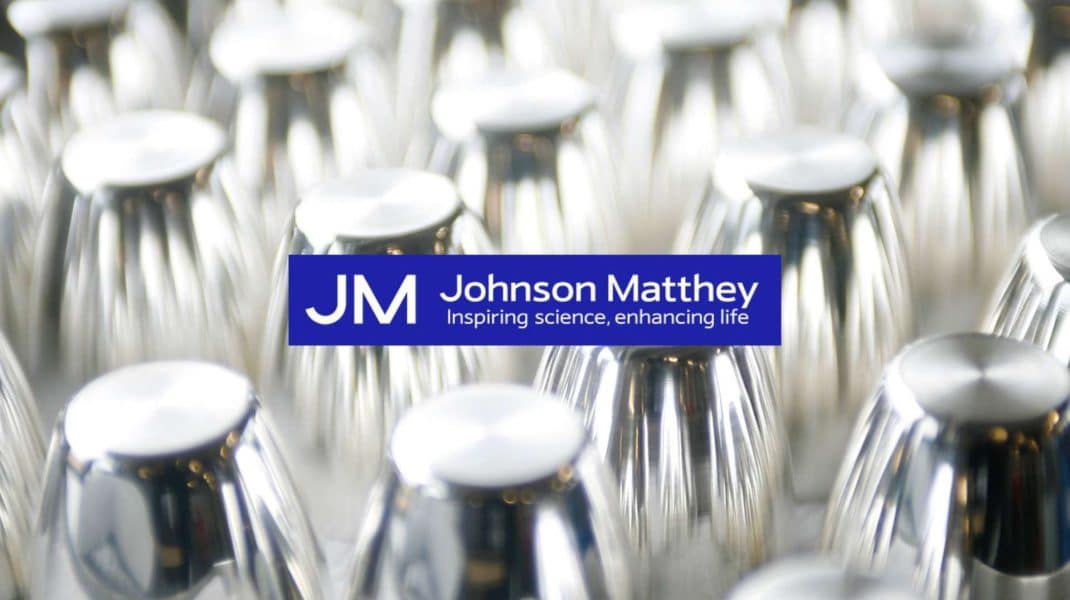 Background
Johnson Matthey (JM) is a global manufacturer of specialty precious metals and products for the automotive, aerospace, medical device, and industrial instrumentation markets. The company has 12,000 employees globally and has been a leader in sustainable technologies for over 200 years, applying cutting-edge scientific expertise to create solutions for cleaner air, improved health, and more efficient use of natural resources.
Johnson Matthey's West Whiteland site is dedicated to upskilling their employees, supporting individual and team-based problem-solving, and fostering a continuous improvement culture that encourages all employees to contribute to and achieve business performance goals.
Situation
JM's leadership wanted to create and support a continuous improvement culture that encourages and empowers everybody, every day, to meet a high standard of excellence for the company and the customers they serve. Members of the management team had previously worked with DVIRC with great success, so in 2018 they turned to DVIRC for help again.
The management team established the strategic direction and Key Performance Indicators (KPI's) they wanted to achieve:
On-Time Delivery that exceeds 98%
Lead Time of less than 2 days
and a Customer Satisfaction rating of 99.8%
After an evaluation, DVIRC subject matter experts saw a need for, and opportunity to improve processes like scheduling and planning, material and information flow, and capacity constraint comprehension. DVIRC quickly got to work to create a custom solution.
The Solution
DVIRC recommended their proprietary Winning Teams™ program, developed over 25+ years of delivering Continuous Improvement consulting and training to hundreds of companies.
The solution provided JM's leadership a customized "applied learning" approach to enhance their organizations' social / team-based problem-solving skills – combining the technical tools and desired behaviors of Lean, leadership, coaching, and organizational development.
Winning Teams™ set the foundation for JM's world-class performance by aligning with their key performance targets. Over the past four years DVIRC worked on-site to train over 50 individuals. Each year, teams of 4-6 employees are assigned a specific value stream – each with its own instructor/ coach, curriculum, objectives, and project charters.
Jeff Kopenitz, Advanced Manufacturing Lean Master, teaches lean concepts and tools and team-based problem-solving skills, and then coaches teams as they work on actual projects. This enhances the quality of learning, builds deeper capabilities, while generating a healthy return on investment.
DVIRC clients gain significant cost savings – minimally 4x over the cost of the program – more importantly, teams continue working on project charters long after the program ends, generating far greater value.
JM teams identified the current state condition and developed a future state to highlight problems, detect inefficiencies and losses to support their work plans. Team goals were aligned with the KPI's established by management. In addition, KBI's (Key Behavior Indicators) were established. (See Kata Defined).
Project success is measured by monthly progress reports.
With this immersive, hands-on program, Kopenitz helped team members to:
Learn basic Lean tools and methods like Value Stream Mapping (VSM) and 5S
Learn an overall Continuous Improvement perspective
Identify value streams and opportunities for improvement
Apply new skills to solve real challenges at the company
Learn and apply Improvement Kata
Identify and support Coaching Kata
"I like that Jeff and I can sit down and cater the program to our needs. It's not a canned program. It's based on our own strengths and weaknesses."
– Peter Rapp, West Whiteland Site Manager, Johnson Matthey
Results
Johnson Matthey realizes numerous benefits from the Winning Teams™ program, including:
Realizing a 600% Return on Investment (ROI) and significant cost-savings attributed to 12 discrete projects to date.
Attaining a 92.5% On-Time Delivery*
Certifying over 50 employees in the Winning Teams™ program
Developed a sustainable "Culture of Improvement"
Achieving a significant improvement in company culture – employee engagement & satisfaction
*JM started the Winning Teams program in 2018. On-Time delivery was 92%. In September 2020 On-Time delivery reached 99.0%. Due to the severity of the Pandemic and labor capacity shortage this KPI dropped below that level and is improving as labor capacity increases to meet new demand levels.  This remains a key performance driver.
"Being able to create cross functional teams is an important outcome of this partnership. It's an advanced effort of continuous improvement and we see commercial teams even joining in to help and are able to bring customer perspectives to our solutions"

– Peter Rapp, West Whiteland Site Manager, Johnson Matthey
Winning Teams™ is designed to operate cross-functionally and allow collaboration with people throughout various parts of the organization. The program engaged members from quality, engineering, supervisors, and commercial teams to improve every aspect of the business. This initiative went beyond the plant floor to include front office teams improving order entry, finance, sales and shipping by creating a daily dashboard to streamline how the team communicates with other departments.
Overall, Winning Teams™ has facilitated collaboration and alignment, while reenergizing Johnson Matthey's workforce.
"I like that we can customize the program to fit our needs and as we evolve as an organization, we want to be able to pivot and change with new ideas and opportunities to get better. The key aspect for us is being able to customize training, take advantage of the latest techniques and benchmark from the best in business."

– Peter Rapp, West Whiteland Site Manager, Johnson Matthey
Beyond the Project
DVIRC worked to create a "CI system" that sustained itself.
Johnson Matthey management "sponsored" teams to support their business strategy, and to help guide participants through the process. Upon completing the program employees were then able to move on to coaching and guiding others, pulling in more employees for the next round of improvement. This created a cycle of improvement where employees help others progress.
Upskilling and empowering individuals and teams generates substantial organizational value, it also creates a positive culture to retain top talent.
Johnson Matthey has hired a full-time CI engineer, who meets with the teams to ensure they are meeting their objectives, a structure which DVIRC facilitates. Each of the teams has an improvement board, built by DVIRC for each of the value streams where improvements are being made. Teams present at these boards daily to talk about experiments and what they've learned.
With this infrastructure of improvement in place, Johnson Matthey continues to see the benefits of a company culture focused on improvement and problem-solving.
Kata Defined:
Suffix: "kata" ​​means a "way of doing" something, a routine, a method, or pattern of behavior that can be practiced developing a skill to the point where it becomes second nature.
Improvement Kata: a four-step routine
1) define the challenge, vision, direction
2) define the current state condition
3) establish and accomplish the next target goal by a set date
4) move toward the target through quick, iterative PDCA (plan, do, check, act) cycles to uncover and remove obstacles
Coaching Kata: lean leaders become coaches to help everyone in the organization
Interested in learning more about our Winning Teams™ program or other services to support continuous improvement, including lean certification, or six sigma certification visit us here for more information. Or call: